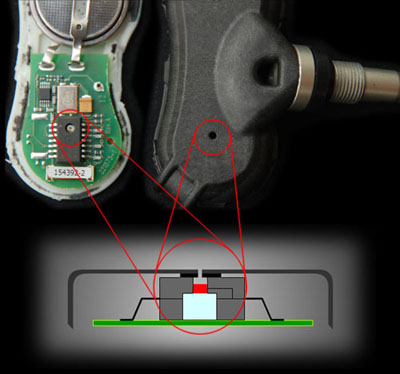 The tire pressure monitoring sensor turns on and off according to the pressure of the tire it is mounted in. Modern cars come with four different sensors – one for every tire. When the pressure is 25% lower than normally, the light in your dashboard turns on. Sometimes, lights underline a problem that asks for reparations. It is not life threatening though. However, if the lighting patterns underlines a low pressure, you better be cautious. But then, why does the pressure in your tires change if they are not "drilled"? Why would you lose the pressure?
Why tires lose air pressure
There are a lot of factors that might influence the air pressure inside tires. Temperature changes are some of the most important ones. There are also a lot of less relevant forms of damage, like punctures. Even if you will not end up with a flat tire, you risk losing pressure overtime. When it comes to the actual temperature, you risk losing around 1 psi for a 10 degree Fahrenheit drop, which is a lot.
You might lose pressure if the "rubber" is not properly mounted on the rim too. Generally, such losses are visible, so you should just take a peek before going.
Comments Off